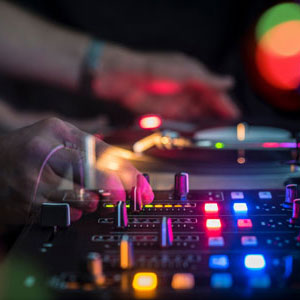 Ever since a child i have been passionate about music, through my early childhood playing many instruments and into my older years focusing on my career as a dj i have always somehow been involved with Music.
In my early teens i was introduced to Djing by my Father, who still djs to this day. He taught me the basic foundation of what a Great Dj/Entertainer should be, and since then i have worked tirelessly on developing my own Dj Career into what it is today. I have played at countless Events, from weddings and clubs, to 18ths and 80th Birthdays. Not to mention corporate and private functions.
My ability to interact and read a crowd is second to none and my energy and enthusiasm is instantly welcomed when i stand behind the decks. with over 15 years of experience on the DJ scene i guarantee a good night is to be had by all and i pride myself on my performance. Entertaining a crowd is simply something i have a passion for, and i love doing!
---